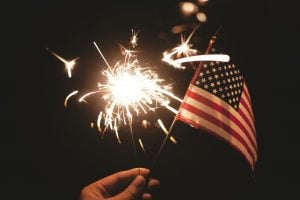 As we begin this week where we celebrate America's birthday, I thought I'd write about Home Ownership being part of the American Dream. For as long as I can remember, I have heard that phrase. But what does it mean.
From a CNN piece from last year: "While it has no official definition, the American Dream has always been the notion that citizens of the United States can better their lot in life through hard work.
That encompasses the idea that hard-working kids of hard-working parents would have a better life than the previous generation, and homeownership has generally been considered part of that."
From 2006 to 2017 the national home ownership rate dropped from 69 to 64 percent. CNN states, "In a 2016 Pew Research Center survey, 72% of renters said they would like to buy a house at some point. About two-thirds of renters in the same survey (65%) said they currently rent as a result of circumstances, compared with 32% who said they rent as a matter of choice. When asked about the specific reasons why they rent, a majority of renters, especially nonwhites, cited financial reasons."
Here are historical home ownership rates from the US Census Bureau. As you can see, it appears the number is increasing in 2018, but the rate is still below that of the 1990's.

If you're currently a renter and would like to become a homeowner, let's talk. There are loan programs available for people with limited cash down as well as downpayment assistance programs for those with lower incomes.