The process of selling your home and moving can be overwhelming. So much to do, not enough hours in the day. For my clients, I try to make this process as easy as possible. I will create a calendar for you, from the date you decide to sell until your home closes. It's color coded and you can add whatever you like to it.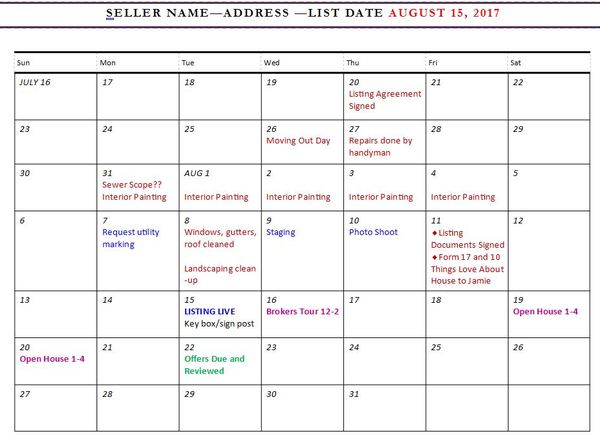 Making lists is also very helpful. Perhaps you could make a list of each room of your house and then plan to clean out and pack one room a week (which you can then put on your calendar). Planning to hold a garage sale? Add that to the calendar as well.
In addition, I have a list of vendors who can help you with almost anything, from taking stuff to the dump to cleaning your house to packing your boxes.
Give me a text/call at 206-790-0081 or email so we can talk about your needs.