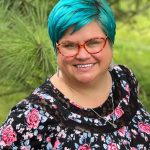 Kathy LaSalle
EXECUTIVE ASSISTANT
A little about me
Kathy is our marketing director and recruiting guru for Scott Realty Group. She joined the team and immediately dove into organizing each member, refining our process, and ensuring that our clients receive the best of the best for their customer service and quality. Kathy is dedicated to making sure each and every person becomes a part of the Scott Realty Group family. Her sense of family, service, and assistance is truly ingrained in her personality and comes out each day in her support of this team. She handles all of our back-end phone calls, client and community events, and making sure our calendars are updated to take care of each of our clients with a singular focus.
As a client of this team, Kathy is available to make sure you get the first-class customer experience you need and deserve. Kathy is married to her wonderful husband of over 18 years. They have two grown children, Danae and Kimberly, and a new grandbaby. She's the fur-Mama to a menagerie of animals, a no kidding, a menagerie! She has 3 dogs (Tess, Lola, and Penny) as well as 7 cats (Taz, Marnie, Blu, Dora, Jumanji, Katy, and Maggie) and let's not forget the hedgehog, Sir Anthony!
Keeping all of us in line each day and making sure we have the tools we need to work with clients means she has to de-stress at the end of the day by petting the fur off all her fur-babies. As the wife of a first responder, Kathy embodies a service mentality and loves to assist wherever she can to make each client's transaction a success. She manages our charitable donations and team events whenever possible.