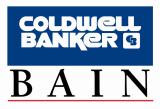 Sounds like a weird headline for a real estate blog but here goes. I'm headed this week to Las Vegas for Coldwell Banker Gen Blue, which is basically Coldwell Banker's annual convention/conference for it's brokers and agents from around the globe.
It's a great opportunity for networking – I'll be meeting people that I can refer clients to – want a vacation home in Mexico or Hawaii or even Australia or thinking of moving out of the area? I'll probably have a new contact there.
It's also a great opportunity to learn from the experts. I believe that continuing education is important, no matter what field you're in. I'll be hearing from some of the top real estate brokers and trainers. Stay tuned in future weeks – I might share a tidbit or two with you.
Don't worry, I'll still be available this week if you need me. Just email, call, or text.