One clue to understanding what type of real estate market we're in is "Days on Market." When homes are selling quickly, it tends to be a sellers' market, and when slowing, a buyers' market. But when we look at the numbers, it sometimes can be a confusing story.
Most of the time when we look at Days on Market, we're using Average Days on Market. And when we do this, we see this number has increased substantially from the past few years.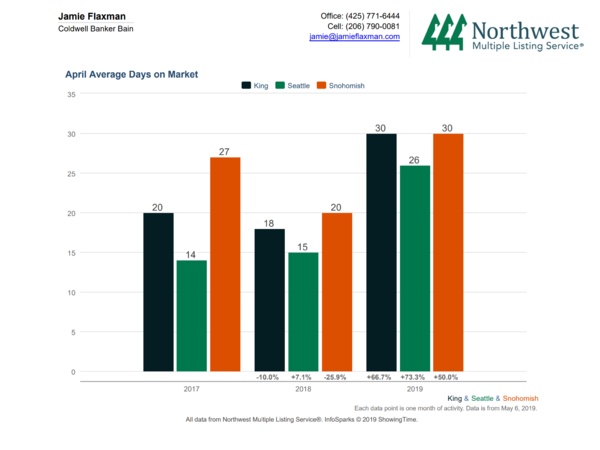 This increase reflects the fact that homes that were not priced properly stayed on the market for a substantial amount of time.
However, if we look at Median Days on Market, it's a different story. Looking for this perspective, we see that half of homes sold in a very short period whereas half sold in many more days.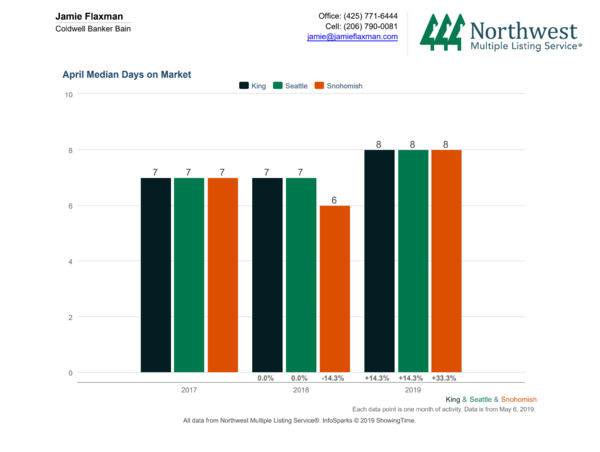 What this tells us is that pricing your home properly is a critical step in getting the home sold quickly. It is imperative that you do not overprice your home, as it will sit on the market. Your real estate professional will advice you on a pricing strategy and I highly recommend that you follow that person's advice.
For more information including a complimentary pricing analysis for your home, please reach out to me at 206-790-0081 or email [email protected].