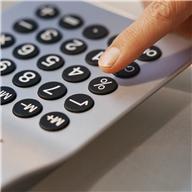 Interest rates are on the increase – in the last month they've jumped somewhere around a quarter to half a percent. That may not sound like much, but it affects your buying power. With prices on rise and multiple offers the norm, that $500,000 budget you may have may instead now be $475,000.
Let me explain. You have $100,000 for a down payment. Your lender has approved you for up to a $500,000 home ($400,000 mortgage) at 3.75% interest, with a monthly payment of around $1,850 in principal and interest.
Interest rates are now 4.25%, a half percent increase. Your lender only approves you for the $1,850/month payment. You can now only afford a $475,000 (with the same $100,000 down payment). Your buying power has decreased $25,000 or 5%.
For every half a percent that interest rates increase, your buying power decreases by 5%. Your $800,000 buying power becomes $760,000. If interest rates continues on an upward trend, your buying power will continue to decrease.
I just heard a story of buyers who found their dream home. They planned to make an offer above asking price, knowing there would be multiple offers, but this put them at the top of their price range. They asked their lender for a new pre-approval letter with the higher price but the lender said no. Interest rates had increased since the last pre-approval, and they could no longer afford that amount.
Prices aren't going down, they're going up. Interest rates aren't going down either, they're going up too. Don't wait any longer, the time to buy is NOW! Contact me today to discuss your buying needs.