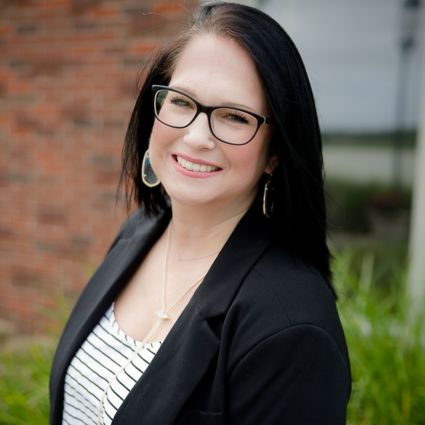 Jennifer Rhodes, SRS
REALTOR | PARTNER
A little about me
and why I love real estate
Jennifer Rhodes is a listing specialist and
the business partner of Scott Realty Group. She is a veteran in the title industry
with 20 years of experience, and after retiring from title, she's furthering
her career in the real estate industry. She is an amazing communicator who
works tirelessly to ensure your listing transaction is
smooth and seamless. Jennifer strives for a stellar customer service experience
with her honesty, dependability and loyalty to clients, friends, and family. After
a successful career in the title industry, Jennifer is no stranger to the roller-coaster ride
that ensues when someone is selling a home. As a highly organized, process
driven individual, Jennifer delights in making sure the entire listing process
is as low stress as possible for her clients.
Her husband, Robert, is a small business
owner, IT geek, and car enthusiast. Jennifer has two boxer pups and recently
became an empty-nester. Jennifer loves to travel and experience new places just
as much as she enjoys a relaxing evening at home watching the latest Marvel
movie and a good NASCAR race. Jennifer expresses herself artistically with her
tasteful tattoo art and as soon as we can manage it, we will make sure she gets
a house or Realtor symbol tattooed somewhere appropriate, lol.
Listings you'll love
with the expert advice you deserve
Our clients are awesome
and here is what they are saying
Loading...