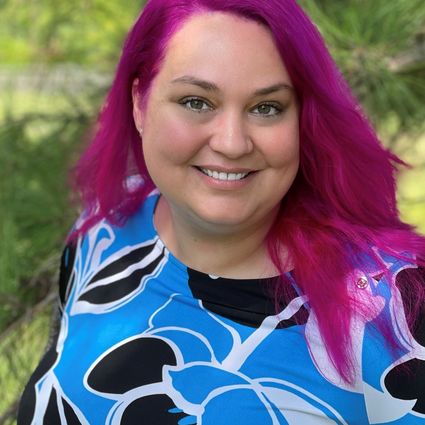 Hollie Ludwig-Barker
REALTOR
A little about me
and why I love real estate
Hollie started her real estate career as the assistant
and transaction coordinator for an independent broker. After learning the ins
and outs of the industry from her great teacher, she moved forward with
becoming a licensed agent to service clients of her own. Hollie loves home and
design, and really connects with her clients' tastes to try to tick the most
boxes possible off their wish lists. As a native Houstonian and a part-time
rideshare driver, she knows the city and the 'burbs like the back of her hand
and is prepared to help her clients in any corner of the Houston Metro areas.
Hollie is happily married to Chris, a car salesman,
and has a 10-year-old son, Toby. Most of her free time is spent relaxing at
home with her family, 5 dogs (Sophie, Perky, Squidward, Roxy, Bandit), and 1
cat (Pepper). When she feels like getting creative, she'll hide in her craft
room and paint, do macrame, or learn new songs on the guitar.
Our clients are awesome
and here is what they are saying
"Justin is absolutely the best! He worked tirelessly to find me a home to rent and was always on top of every detail and setback. He even helped me get the rest of my stuff out of my apartment! I couldn't have asked for a better guy to handle this job!"
Margie Nobles
Texas Serenity Academy