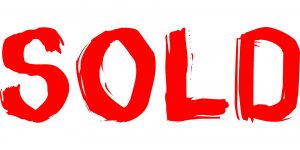 Next week, on Wednesday, April 4th, I will be teaching my popular class, "Getting to Sold," at the Greenwood Senior Center. The class is open to everyone and is not targeted to any one age group.
Getting to Sold is for anyone who is thinking about selling a home or condo. It's a great opportunity to learn what's going on with the real estate market and why now might be the right time to sell. I also provide tips on preparing your home for market. And we also talk about how to purchase a new property while selling your current one.
Class is April 4th, 6:00-7:30pm. Please reserve your spot by emailing me at [email protected]  or calling/texting 206-790-0081.