This article comes from the materials I hand out and discuss at my "Tips for Selling Your Home Class." If you'd like to learn more or attend a class, the next class is Friday, June 7th at the Greenwood Senior Center. Contact me for more information or to attend.
Need help with organizing and decluttering? A recommendation for a painter or a roofer? Most real estate brokers have a list of vendors who can help you with these activities. Additionally, some brokers, like myself, have taken classes in staging, and have materials that can help such as lists of places to donate or sell items. Just tell your broker what you need.​
Thinking of moving to a smaller space or even a tiny home? While it is true that by liberating ourselves of extra space can open the door to lower costs (mortgage, utilities, property taxes, and repairs), for many the thought of having to downsize their belongings in order to fit in more closed-quarters is prohibitive. If you have been thinking about downsizing, here are some ways you can get the ball rolling without it seeming overwhelming:​
Lifestyle Analysis – First review how your life is going to change after you downsize. If you are retiring, there may be many work-related items that no longer need to clutter your closet! Suits, jackets, shoes, purses, etc., that served you in a professional capacity may be the first to go into the donate or sell piles. If you are moving to a warmer climate, perhaps you should rethink your winter wardrobe. Moving to a condo and don't plan on utilizing your green thumb? Consider your garden and lawn tools and supplies. Entire categories of things can be the first to go. ​
Space Analysis – Think about the space and functionality of the rooms you are moving to. If you don't have a guestroom at your new place, then perhaps you don't shouldn't bring that entire room of items. If you are downsizing your kitchen to half of what you have now, then half of what you currently have will need to find another home. Think about your largest furniture pieces as well. Do you have room for a pool table? Also consider scale of furniture – sectionals and large dining room tables may be just too large proportionally for the rooms you will have. ​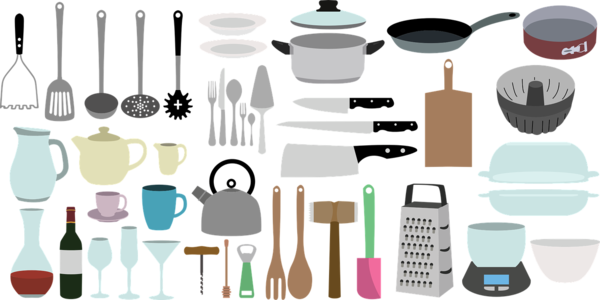 Functionality Analysis – How many pans do you really cook with on a regular basis? How many mixing bowls do you really need at once? How many pairs of socks? So often we keep something around because we perceive that we need it, but you likely only use a few items in your home on a regular basis. When was the last time you made pasta from scratch or used all your towels? Downsizing means choosing, so choose wisely!​
Memorabilia Analysis – This is a tough one because it means choosing among things that are cherished. Yearbooks, photos, letters, keepsakes, children's artwork, etc., all fall into this category. As we get older, this problem becomes more pronounced as we inherit and become stewards of other people's items. One idea is to digitize items – as files on a computer you still have the items but they take up less physical space. ​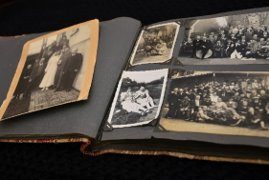 This category of items is just too painful for some people to have to go through and make choices for fear of making a mistake. If this sounds like you, then perhaps your best bet is to get a storage unit and put those items in there. I do recommend that you let someone else know about the unit in the event something happens to you so that these items stay in the family. ​