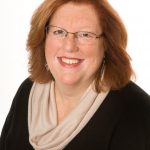 You may have seen my tagline before – Building Community. One Home at a Time – and have wondered what does that actually mean.
My job or more specifically, my purpose in life through my job, is to help people with their housing needs, while enhancing and improving the quality of our community. I began my professional career in 1985 as a social worker with a similar purpose, and have incorporated that value into my real estate business. At the core of who I am I have 4 values:
integrity and honesty
social responsibility, charitable giving, and volunteerism
service to the customer above all else
excellence in reputation
I am implement these values in a host of ways. My dedication to each of my clients means that I focus on helping you achieve your goals and advise you on what's in your best interest, not my best interest. My clients have given me stellar reviews because of my drive, commitment, and focus on helping them with their housing needs, all with the highest level of integrity and ethics.
I also strive to make a difference in our community. I volunteer with numerous organizations and every closed sale results in a charitable contribution.
My reputation is important to me, and I hope that as a result of your past experience working with me or with the impression I have given you, that you would trust me to help you, your family, your friends, and your colleagues with their real estate needs. I appreciate your sharing my contact information with others and letting me know how I can help.
There are many ways to learn more and to reach out to me: