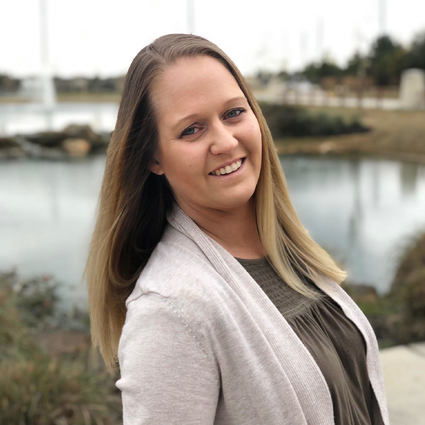 Briana Tremblay
REALTOR
A little about me
and why I love real estate
Briana Tremblay joined
the real estate industry as an agent for us after spending over a decade in
sales leadership and real estate development. She loves to work with people and
enjoys the challenge of finding the perfect solution (or home) for everyone.
She grew up in Southern California where she worked as the construction
administrator for their family development business and got her degree in
Business Administration with a minor in Real Estate.
Briana now lives in Spring with her husband, their 3 young
children and their 2 dogs. As a mother to 3 small children, she is no stranger
to multitasking and is always up for a challenge. She is not afraid to tackle
all of the obstacles that can be involved in buying or selling a home, to make
the process run as smooth as possible for her clients. To unwind Briana enjoys
getting outside with her family, whether it's a park or the lake or just the
backyard. She also enjoys crafting, decorating, and online shopping. Briana
loves working with charities who support children and every year she donates to
St. Jude and Toys for Tots.
Our clients are awesome
and here is what they are saying
"Justin is absolutely the best! He worked tirelessly to find me a home to rent and was always on top of every detail and setback. He even helped me get the rest of my stuff out of my apartment! I couldn't have asked for a better guy to handle this job!"